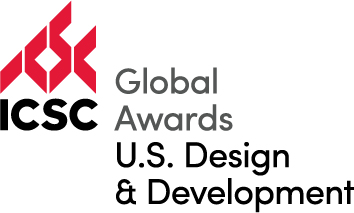 U.S. Design & Development and Retailer Awards
ICSC U.S. Design and Development Awards Program recognizes the premier shopping center and retail achievements in the United States. Awards are given for outstanding achievement in design and development of retail properties and retail store design.
The 2018 U.S. Design & Development Awards competition is currently closed and will open June 2018.
2018 awards will be presented at ICSC's Centerbuild Conference in November 2018 in Arizona.
Questions: awards@icsc.org
How to Enter
Deadline to Submit an Entry